How many of us can say they have cleaned a sliding door or roller track? Probably not many of you, but for you OCD people out there or those with time on their hands, this can be a really enjoyable experience.
These spaces are typically hard to reach and hard to get to, so you might be uncomfortable. But for those of you willing to get the job done, here are five tips for cleaning your sliding door rollers.
The very first thing you need to do is vacuum the area and then with a damp cloth give it a good wipe. This should get rid of all the access dirt and clean most of the mess up. Unfortunately, you'll notice that there will always be some areas that are just too hard to reach and clean.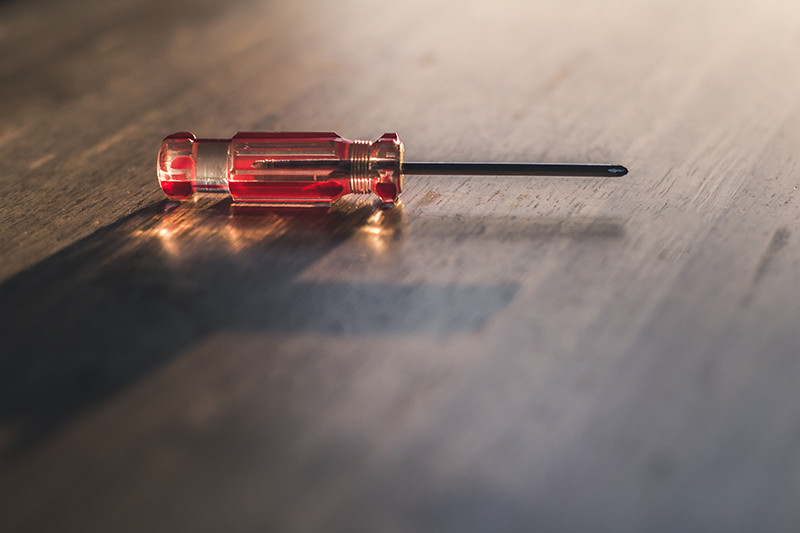 Screwdriver and Sock
Say what? Yep, grab a screwdriver and old sock and place the screwdriver in the sock so the pointy end is covered by the sock. You do this so you don't scratch the sliding doors. We advised that you place a little bit of moisture on the end of the sock so it helps to really clean the hard to reach areas. Now, simply get on your hands and knees and get into all the areas the vacuum and general wipe didn't clean.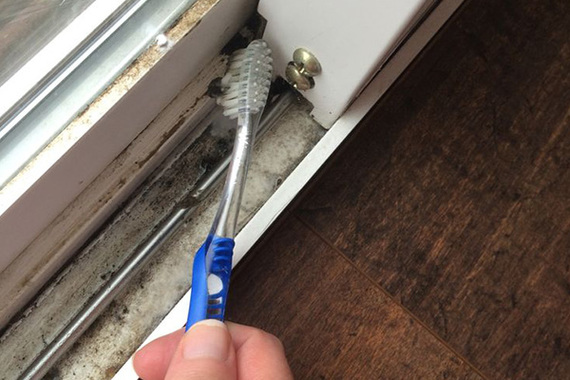 Toothbrush
Yep, grab an old toothbrush and use this to loosen any dirt that might be caked on. Once you've completed the brush, grab your vacuum cleaner and pick up the dirt and whatnot that you have just brushed off.
Bonus Tip: Paint brushes and cotton buds are also great for cleaning sliding door tracks. You've just got to be Macgyver and use whatever you can to get into those hard to reach places. You'll have your doors sliding with ease in no time.
Sponge and Slice
This went viral on TikTok recently and really is a genius way to clean your tracks. Grab yourself a thick sponge and line it up to the sliding door tracks. Then where the tracks hit the sponge you want to put a marker on that spot. Those spots identify where the tracks are and where you need to grab a sharp knife or stanley knife to cut the thick sponge. The idea here is the cut will sit over the tracks allowing the thick sponge to hug each sliding door track line. From there it's simple: drench the sponge so it's wet, place it over the tracks and run your hand with the sponge over the tracks. This should get most of the dirt and gunk away. You should follow this up with some paper towel to mop up any dirty water left behind.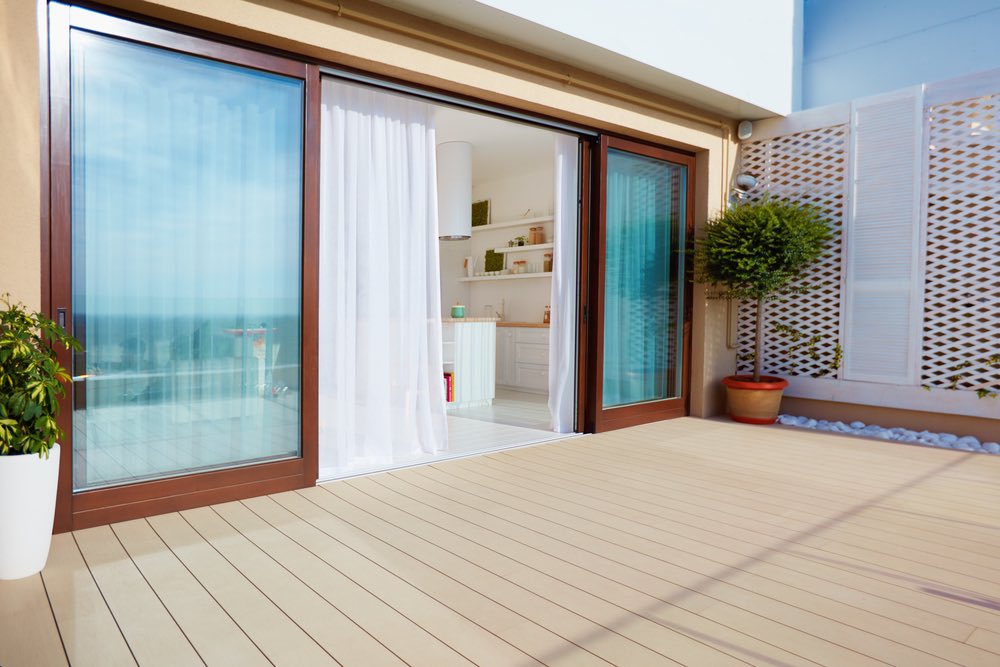 You aren't done yet! Now it's time to spruce up your sliding door windows. Cleaning your glass widows can seem easy, but it's harder than it looks if you don't have the right products. So with that, here is the only product you need a Microfiber Cleaning Cloth. (You will actually need two of them.)
The first cloth is to be wet and the second is to be dry. Now channel your inner Karate Kid and start with the wet cloth. The wet cloth is used to do the heavy lifting, getting rid of all the dirt, bird poo, bugs and anything else that has blown into your windows. You will need to give this a good scrub and water is all you really should need. If you are finding you have some caked on dirt, you might want to look at getting your hose with a high power nozzle to spray off what is there.
Once the wet cloth has done the trick and all the dirt is removed it's now time to buff and polish. Using the dry cloth you can now clean the window from it's wetness and it should leave a streak free, clean and stunning window that you can see your reflection in.
Whether you're cleaning because you have a rental inspection, you're selling your house or you just want your sliding doors and windows to be clean, the above tips should have you covered. Your sliding door rollers, sliding screen door rollers, and security door rollers will all be looking tip top and ready to slide and glide with ease.