If you're building a new home or looking to make upgrades to your current house, you may be thinking about installing a sliding roller door. What you may not know is that there are many different types of sliding doors, each with their own unique function and purpose. The list below discusses the pros and cons of some of these main types of sliding doors to help you to choose which will be right for your next project!
1. Bi-Folding Doors

What are they?
Bi-fold doors are made up of multiple door panels, which when opened, overlap and fold onto each other. The point at which the door panels meet are fitted with rollers, so when the door is opened it slides and folds in a concertina-like fashion.
The Pros
If you have space for the bi-fold door panels to stack at one and of the doorway, then this style of door can be a great option. Given the several door panels fold down into a relatively compact arrangement, it means more space in the doorway is open and free to be used. This is fantastic for large indoor/outdoor spaces, as it reduces the amount of space taken up by the door, and creates a feel of seamless cohesion between inside and out.
The Cons
Given their complexity and size, bi-fold doors can often be quite expensive. As compared to a simpler sliding door mechanism, the bi-folding door is rather more involved. The additional cost depends on the number of panels, size of the doorway, and size of the panels themselves.
The other potential issue with bi-folding doors is that given there are multiple hinging points, this can pose a risk for little fingers. Unlike a standard sliding door, where the only real point of risk is where the door meets the frame, with bi-fold doors there are many more points at which an unhappy accident could occur.
2. Sliding Patio Door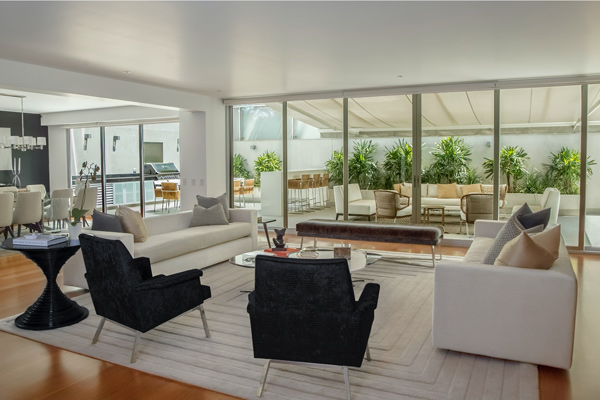 What are they?
As the name suggests these large, generally glass sliding doors are designed to separate internal spaces from outdoor patios. The intention is to create a seamless blend between the indoors and outdoors, by turning what would be a wall into a large window.
Given these doors have to compete with the elements, they are much more heavy-duty than others in this list, and are well-equipped in keeping the inside in, and the outside out.
The Pros
There's nothing nicer than being able to create a smooth transition between your living room and outdoor patio, essentially doubling the space of each. Sliding patio doors are perfect for this. As opposed to bi-fold doors, sliding patio doors work on a relatively simple mechanism, and as a result they're easier to operate, and require less maintenance.
Sliding patio doors are also more effective at creating a seal, which can help to keep the cost of heating and cooling your home down, with the ability to double glaze the glass contributing to this even further.
The Cons
When fully opened, sliding patio doors still take up half of the doorway. Since one panel of the door is fixed and the other sliding, this limits the amount of control you have when opening up the space. This hinders the ability to create a truly indoor/outdoor space, and is arguably both less sleek and less functional than bi-fold doors.
3. Pocket Sliding Doors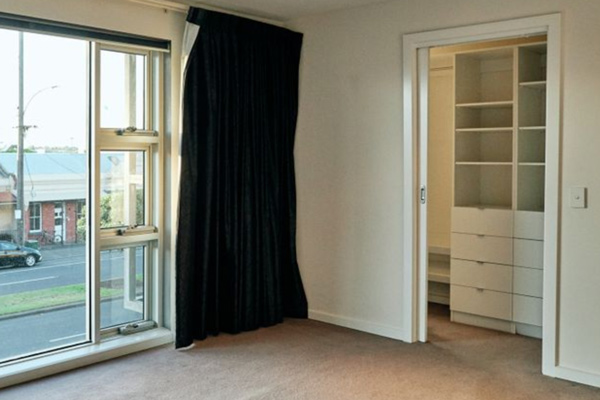 What are they?
Pocket sliding doors are those which slide away into a hidden cavity in the wall, i.e. a 'pocket'. This will require a wall which is wide enough to accommodate the pocket, and also have enough space on one side of the door frame to fit the door when fully opened. These pockets are generally installed when a new home is being built, but it is possible to retrofit one if the requisite space exists.
The Pros
The most obvious benefit of pocket cavity doors is that they are very space efficient, perfect for a small ensuite or wardrobe for example. A regular hinged door would encroach into the space, and could make it difficult to move around, or even influence the location with which you are able to place amenities or furniture in the room! Since pocket doors hide away in the wall, it is essentially like the door is not even there, rather it is a section of wall that can appear and disappear as required, hence maximising space potential for the room.
The Cons
The main disadvantage of pocket doors is that they do not create as good of a seal as normal hinged doors, or other types of sliding doors. This can mean sounds, smells and light can travel more easily between rooms. This limits the locations with which a cavity door can be employed, for instance they are not appropriate for separating indoor and outdoor spaces.
4. Stacker Sliding Door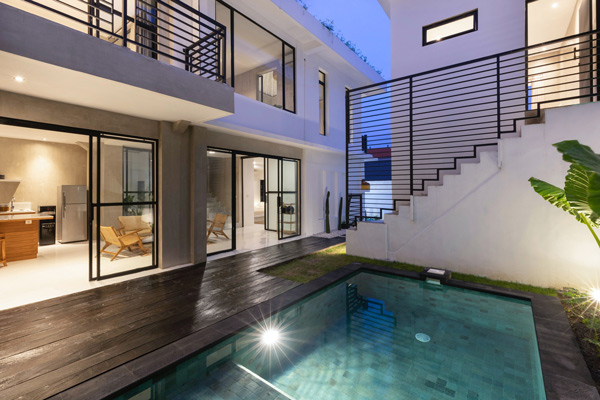 What are they?
Stacker sliding doors are sliding doors which, as the name suggests, stack on top of one another when opened. These doors utilise more panels than a standard sliding door, but each is smaller and runs on its own track. As a result, when fully opened the stack of panels is substantially thicker than that of a standard sliding door.
The Pros
The primary advantage of stacker doors over normal sliding doors is that it affords you more options. There is more range with which the door can be opened, giving you greater control over light, airflow and how open the room can be made to feel.
Another advantage of stacker doors is increased configurability. Instead of fixing the door to one end of a door frame, the central panel can be fixed with the others sliding on either side. This presents many more potential configurations, and can be especially desirable when building a new home as it allows for spaces to be arranged in unique ways while retaining functionality.
The Cons
Because there are more door panels, and each requires its own track, these doors require a greater amount of space to install. Not every room will have sufficient space to accommodate the thickness of three to six panels all stacked on top of each other.
5. Bypass Siding (Barn) Door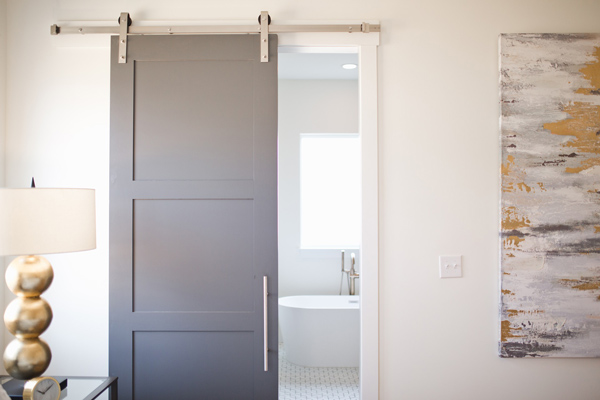 What are they?
Often serving a similar purpose to cavity doors, bypass barn doors are often employed to maximise space. Bypass bars doors are unique because instead of sliding on a track that's hidden in a door frame, the mechanism is exposed and on display.
The Pros
Popular with many homeowners and architects alike, bypass barn doors are much more unique, and often something of a statement piece. The sliding door roller mechanism being on display gives the door, and the room it's located in, an industrial and utilitarian feel. This look is certainly not for everyone, but if you're looking for something a bit different, bypass barn doors might be perfect for you.
Additionally, because the mechanism is exposed and the roller sits on top of the track, it gives you the option to remove the door entirely should you wish. Now this may not be something you would think to do very often, but it does allow you the option to open up spaces in your home if you have an event or party.
The Cons
Similarly to pocket doors, bypass doors are not very efficient at creating a seal between rooms. Since the bypass door slides on the outside of the door frame, they leave a comparably large gap between the door and the door frame, allowing air and sound to move freely between rooms. As such it might be better to consider these as a tool to divide a larger space, rather than to separate individual rooms.
All of these types of doors can make a great addition to your home, and all serve a unique purpose. Whatever type of door you decide is right for your home, make sure you use a high quality sliding door roller, so that you can be confident your new door will function perfectly for years to come.