Living in a studio apartment or small house? Finding space for all your belongings can be challenging. To help out, here are 10 renovation ideas for small spaces.
Done right, small rooms definitely have their advantages.
A smaller room instantly gives off a more intimate, cosy feel when you enter them. However, without a plan in place, you can turn your cosy room into an obstacle course of clutter. Luckily, there are easy, affordable solutions to this, read on to discover 10 creative ways to renovate your small house.
1. Use Lighter Tones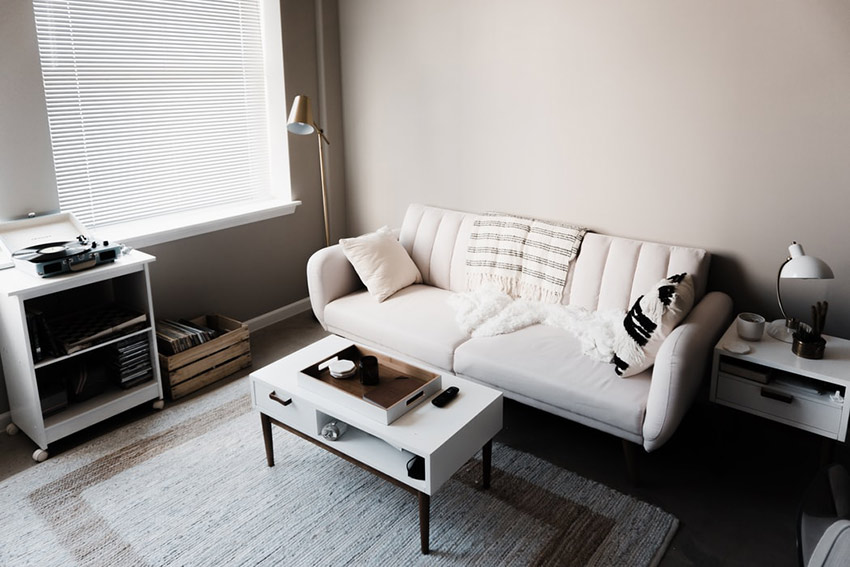 Choosing a lighter, more neutral colour palette helps to bounce and reflect natural light around the room, giving it a more spacious and open feel. Darker colours give off a more mysterious, intimate feel, whilst also fooling your eye into thinking that your space is smaller than what it is.
If you're really looking to fool the eye into making a room feel bigger, try painting your wall trims and mouldings with a lighter colour tone than that of your walls. This tricks the eye into believing that the walls seem further back than what they are, adding depth to your room.
2. Use Mirrors To Expand The Space
Perhaps one of the oldest tricks in the book and yet still one of the most effective is strategically placing mirrors around your room to give it a more spacious effect. They also help to reflect natural and artificial light around your room constantly, giving you a more open, bright feel that can often be lost in a smaller space.
3. Take Advantage Of Glass Sliding Doors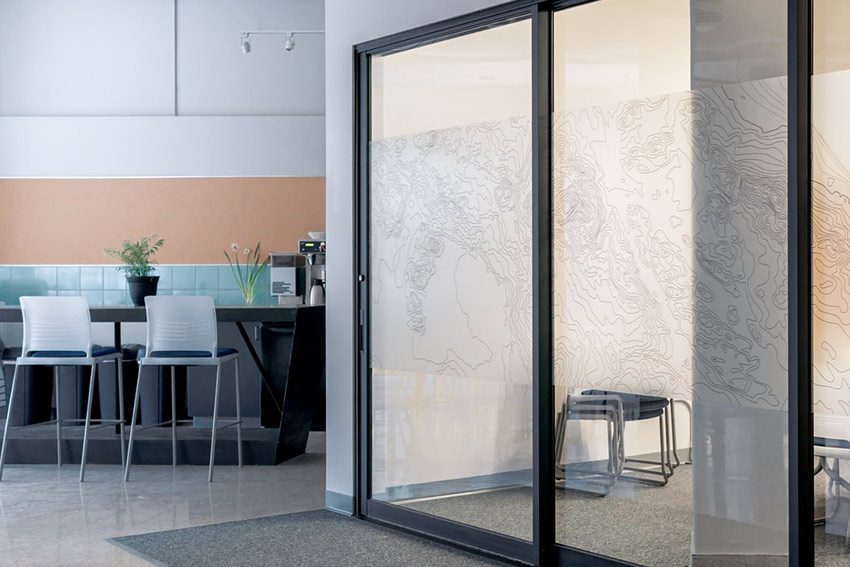 Swinging doors can often eat into valuable living space – installing sliding doors is a great solution to this problem.
Whether it's the bedroom or living room, installing sliding doors will add functionality and style to any room. By replacing your swinging doors for sliding doors, you will free up your living space and give it a more luxurious, elegant feel. Sliding doors with glass panels also allow for more natural light to flood in. Our SN1600 roller is an ideal choice that also provides maximum strength and durability.
If you're interested in this, we advise you to research the best places to install sliding doors in your home to ensure you get the most value out of them.
4. Keep It Simple
The more possessions you acquire – the more clutter you will add to your room and the smaller your space will feel. Try to avoid collecting too many knickknacks as they often take up too much of your precious living space.
The same goes for your colour choices and art pieces. If you're wanting to add vibrance, do it subtly with a few splashes of colour that you can feature throughout either your throws or cushions. Or choose a vibrant feature piece that steals the show and decorate the rest of your room using a neutral colour palette to contrast.
5. Use Folding Furniture
Consider installing furnishings that can fold up when you're not using them, such as a murphy bed or desk. This will help to free up floor space and avoid clutter from spurring.
Folding furniture disappears seamlessly into the decor and transforms your space with hardly any hassle. Similarly, using multifunctional furniture such as ottomans, that can be used as both a coffee table and seat, helps to reduce the amount of furniture you need to fit into your space.
6. Add Larger Furnishings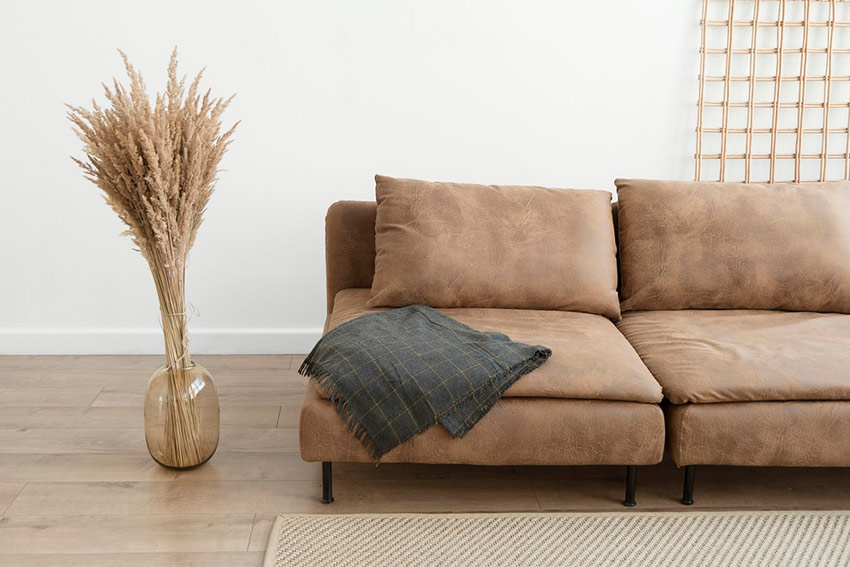 Like we said, too many knickknacks can make a room feel cluttered, the same goes for your furniture. Using large-scale furniture works as a statement piece that can bring character and style to your room, giving it a grander feel.
Tip: Give the illusion of depth by pulling your furniture off the walls, thus making your room seem wider than what it is.
7. Wall Mount Your TV
By mounting your TV onto the wall, you will regain some of the floor space you so desperately need, as you eliminate the need for a TV cabinet. This allows you to maximise your floor space and concentrate your money elsewhere.
8. Choose A Bigger Rug
Choosing a larger rug helps to give the illusion of yes, you guessed it, more space! The smaller you go with your rug, the more attention there is on the space feeling smaller and more cluttered. An oversized rug that covers the base of the room, with a simple monochrome pattern or single tone colour will add an effect without overwhelming the room. If you choose a colour, tie in the room with the same colour decor, such as cushions or throws.
9. Utilise Your Storage Space
Maximising your storage space by adding height. Think vertical, decorative furnishings that help bring your attention upwards, such as tall shelving units that can fill "dead" wall space.
Vertical lines are fundamental to creating a more spacious feel, whereas bulky, short furniture fills a room a lot faster.
Another great way to stow away unnecessary belongings is to consider investing in a platform bed that comes with built-in-storage, with a pull out drawer underneath the mattress.
10. Over The Door Racks
If you've maxed out every possible idea for storage space and you're still falling short, just remember, you still have the door handy. Using over-the-door racks, organizers and shoe racks can help you better organise your living space and free up some unwanted clutter from your wardrobe.
Do you have any other tricks to add space to your room? If you think we've missed anything, feel free to let us know – we'd love to add it to our collection. Contact us anytime for more information regarding sliding doors.